To Be Completed in Fall, 2019
A Testament to the Power of Art, Love, and Community
For nearly three decades, Edward "Nardie" White has led an after-school community drum corp (River City Drum Corp) in Louisville, Kentucky drawing on Pan-African culture and music to reach and mentor youth in his West End neighborhood. Now in his sixties, Mr. White feels he must step down to allow the drum corp to evolve with a new generation. River City Drumbeat is the story of Mr. White's final year and the training of his successor Albert Shumake, a young man whose troubled life was transformed by the drumline.
Over the years, the drumline has been a lifeline for many children navigating personal struggles and adversity, including high school seniors Imani and Jailen, and pre-teen Emily. During this transitional year, Mr. White and Albert reflect on the tragedies and triumphs in their lives, and the legacy Mr. White and the drumline group created against the backdrop of the American South. With compelling characters, evocative visuals, and powerful drumline performances, River City Drumbeat is a testament to the impact of art, love, and community on the lives of three generations and their power for building purposeful resilience.
Directed by Marlon Johnson and Anne Flatté.
Produced by Owsley Brown. Currently in post-production for release in 2019.
For more information contact:
Marlon Johnson 305-491-7938 mjohnsonmia@gmail.com • Anne Flatté 415-244-5457 anneflatte@gmail.com
Produced with the support of SFFILM's FilmHouse Program.
FilmHouse made possible with the generous support of the Kenneth Rainin Foundation.
Marlon Johnson is a nine-time Emmy award-winning producer and director. He has worked on award-winning documentary films exploring music and cultural issues like Symphony in D (2017); Emmy- winning Sunday's Best (2010) and Coconut Grove: A Sense of Place (2005). The Ford Foundation commissioned Marlon to direct the documentary Breaking the Silence (2006) which chronicled the rise of HIV infection in the Black-American South. Marlon served as Head of Production and Senior Producer/Editor for Plum TV and helped create TeleAmerica Broadcasting Network. His documentary Deep City: Birth of the Miami Sound (SXSW 2014) aired nation-wide on PBS. He has a B.S. in Communications from University of Miami.
Anne Flatté is an award-winning filmmaker whose work highlights stories about music and community. She is director and producer of Symphony for Nature (PBS, 2018), the web series Music Makes A City Now (YouTube/PBS.org), and producer of Serenade for Haiti (World premiere, DOCNYC 2016). She co-produced and edited Music Makes A City (2010), and the TV version for broadcast (PBS, 2014). Her editing credits include Monumental: David Brower's Fight for Wild America (2004), What Do You Believe? (2003), Daughters and Sons (2005) and Devil's Teeth (2005). Anne has an M.A. in documentary film f rom Stanford, where she directed the award-winning shorts Interlove Story and Body of Tradition. She has a B.A. in Middle Eastern Studies from UC Berkeley.
Owsley Brown was born and raised in Louisville, Kentucky. He is a filmmaker whose directorial debut, Night Waltz: The Music of Paul Bowles won the Independent Spirit Award in 2000, the Hamptons International Film Festival 1999 Jury Award for Best Documentary Feature Film, and selection by the Berlin International Film Festival in 2000. His critically acclaimed second film, Music Makes A City, chronicled the commissioning project of the Louisville Orchestra in the 1950's. Music Makes A City was awarded Britain's Gramophone Award for Best DVD Documentary in 2012, and had its U.S. television broadcast premiere in January, 2014, on PBS stations nationwide. Owsley's third feature film as director and executive producer is Serenade for Haiti (Serenad pou Ayiti), a seven-year study of Haiti over the years 2007-2014 told through the perspective of the students and teachers at the Holy Trinity Music School in Port-au-Prince.
Juan Carlos Castañeda is a writer, director and cinematographer who has worked around the world for the past 20 years. His work has been broadcast nationally and internationally and has screened widely at International film festivals. Juan Carlos holds a Bachelors in Multimedia Arts from the Royal Melbourne Institute of Technology University, Melbourne, Australia, and a Masters in Fine Arts in Film Production from Chapman University, Los Angeles, California. Juan is one of the co-founders of Human Pictures, a production company dedicated to media creation for social change. His involvement with Human Pictures has allowed Juan to create a voice against the injustices of humanity and promote Human Transformation in the work he does.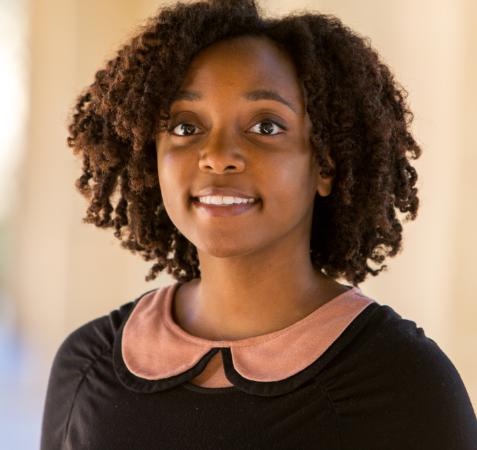 Lyntoria Newton is an independent documentary filmmaker and creative producer in the SF Bay Area. Lyn has produced content for outlets such as The Boston Globe, PBA30, The University of Michigan, The Ford Foundation and others. Her work has shown at festivals across the U.S and internationally. She holds a B.A. from Hampshire College and an M.F.A. in Documentary Film and Video from Stanford University where she completed her thesis film, Hey Little Black Girl The short essay film explores black girlhood through the coming of age stories of four little black girls living in the SF Bay Area (Big Sky Documentary Film Festival, 2019). With support from the Ford Foundation, she is producing Basic Able, a satirical podcast devoted to disrupting ableist representations of disability. She is the Associate Producer on OBP's forthcoming feature documentary, River City Drumbeat, co-directed by Marlon Johnson and Anne Flatté.
Jeff Boyette has been working in the film and video industry in the San Francisco Bay Area since 2007. Jeff began as an assistant and eventually staff editor at Remedy Editorial in San Francisco where he worked with a variety of corporate clients and assisted on a number of feature length documentaries. Jeff edited for Mark Decena, award winning director and founder of Kontent Films, on a number of short projects, and as additional editor on the feature length documentary, Watershed: Exploring A New Water Ethic For The New West. Jeff teamed up with Decena again to edit the feature documentary Not Without Us. Jeff has also worked with director, producer James Redford on several films including working as one of three editors on his HBO documentary Happening: A Clean Energy Revolution (2017). In 2015, Jeff was brought on as an editor for Serenade For Haiti, directed by Owsley Brown, (DocNYC, 2016). Jeff edited Symphony For Nature: The Britt Orchestra at Crater Lake (Ashland Independent Film Festival, 2018; PBS National Broadcast, 2019) as well as a multiple episodes in the Music Makes A City NOW series, directed by Anne Flatté. Jeff is currently editing OBP's forthcoming feature documentary, River City Drumbeat, co-directed by Marlon Johnson and Anne Flatté.
Quincy Griffin has scored over a dozen feature films including Oscar nominated Daughter from Danang and Sundance Film Festival winner My Flesh and Blood. His recent feature film scores include, Without a Net, A Kind of Order, One in a Million, and We've Got the Power. He was also the composer for the 2012 Oscar nominated documentary short The Barber of Birmingham. His music can also be heard in The Waiting Room (opening sequence), the Benjamin Bratt film La Mission, The Two Escobars, and Better This World. In addition, he recently wrote and produced the first ever Hip-Hop songs for the television show Dora the Explorer. Quincy founded and produced the Latin Hip-Hop band O-Maya, produced rapper Deuce Eclipse's album Indigenous Noise, and is currently writing with vocalist Luqman Frank.
Dan Hamby is a content development & distribution consultant with more than 35 years' experience advising clients in the areas of production, acquisition, marketing, product development, distribution and licensing. He is a former executive of PBS & Discovery, where his portfolio of responsibilities included oversight of consumer products, digital media & licensing.He also was GM for Educate, Inc., where he led their direct-to-consumer and education labels, which included branded products from Hooked on Phonics and the Emmy award-winning PBS series Reading Rainbow. He also has worked with Acorn Media Group, as SVP for Programming & Operations and as a consultant on acquisitions, distribution & marketing of their brands. Hamby was a consultant on Owsley Brown Presents Symphony for Nature (PBS, 2018) and Music Makes A City (PBS, 2014). He has a B.A.in radio, tv & film from U of Maryland and an MBA from Marymount University.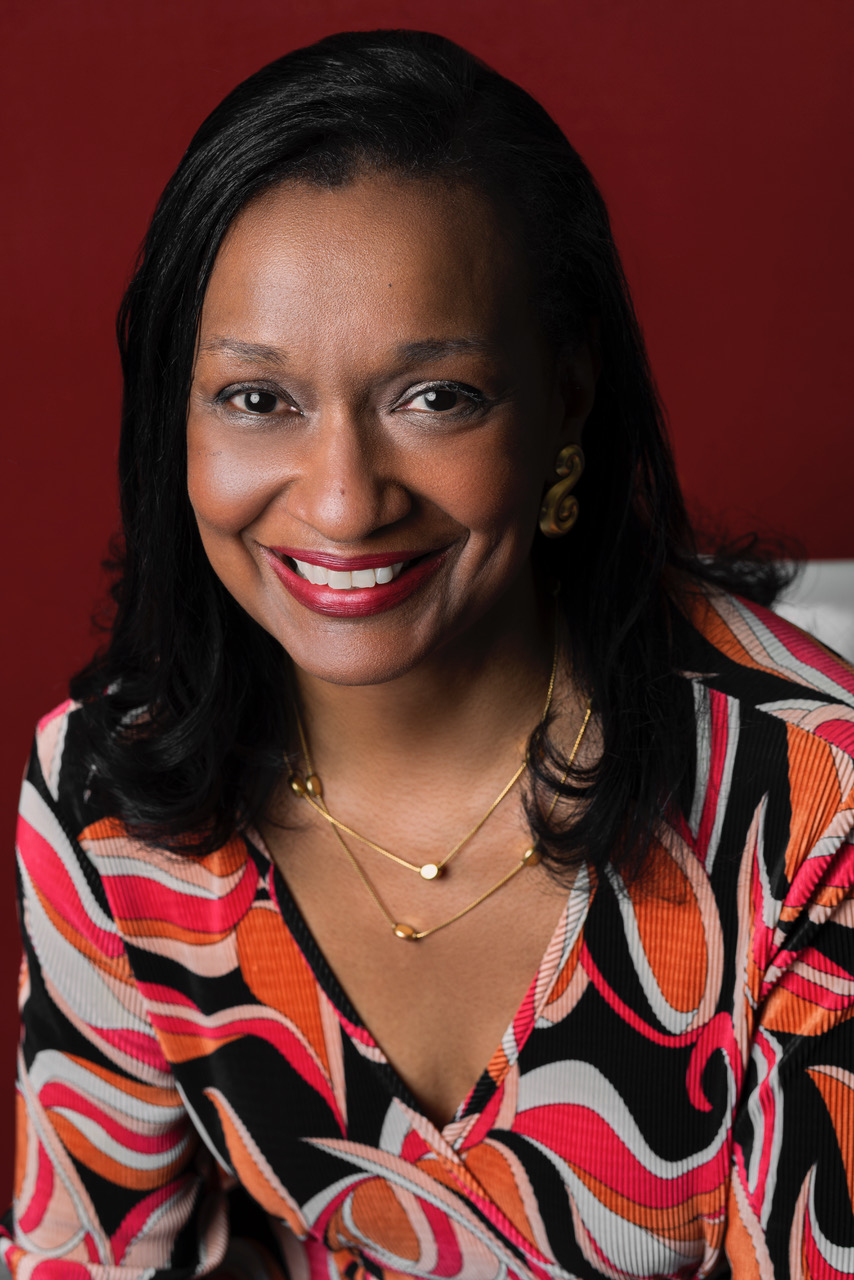 Michon Boston is an impact consultant and writer based in Washington, DC. She founded the Michon Boston Group Ltd in 2010 providing strategic impact and partnership planning to national independent television, film, new media producers, and content featured on PBS, HBO, Amazon Prime and in national/international film festivals. Michon's writing has appeared in The New York Times, The Washington Post Magazine, Washington City Paper, Oberlin Alumni Magazine, and The Root.
Michon received a degree in English from Oberlin College where she was awarded a grant from the NEH for "A History of Black Women at Oberlin College." She continued taking classes in music at Oberlin's Conservatory of Music having studied piano and violin at DC Public Schools' Duke Ellington School for the Arts (graduate). Michon credits her mother's choice to buy a piano instead of a car as one of the most transformative and beneficial influences in her life.